We can add a "Payments" page to your free OPP website linked with your own PayPal account - This payments page will have a text box to enter amount and you can use it to get session fees and advance payments from customers. Simply ask your customers to visit your website and tell them how much they need to pay. If you need this page, please let us know and our developers will add it to your website. There is no additional cost for this feature.

Please take a look at the payment page screen shot below or visit our demo site for a preview and click on "Online Payments" page: http://www.yourstudioname.com/online-payments/22377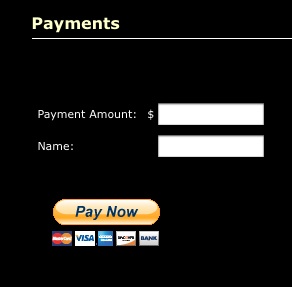 If you have any further questions or suggestions please do not hesitate to contact us.